by Luke Doubler
Welcome back to The Recruiter Tool Kit Series, where we review the latest and greatest digital tools that will make any recruiter's life easier. Learn more about the benefits and features of these tools and then store them in your own "toolbox" to build an amazing resource of help.
In this blog, we explore and test the features of Sourcible, a tool specially built for recruiting businesses to automate your sales and business development and help grow your business. This tool could also be a great resource for in house recruiting and sourcing team to keep track of the market, current openings, emerging trends and key competitors.
If you're an agency recruiter with a list of candidates with specific skill sets but having a hard time finding a company who needs their expertise and is hiring, then Sourcible might be the tool you're looking for. Match skilled job candidates to hiring companies without the tedious task of hunting for those hiring companies.
How Sourcible Works
This tool helps you find hiring companies and contact them in just a few simple steps:
1. You just type in the role you're looking for, location, any skills (optional) and either full-time or contract. Then, Sourcible will search through company websites, outside ATS programs, and job boards to bring you the latest companies with job openings. So basically, if a job is posted anywhere on the internet, it will be shown in the results and is refreshed every 24 hours.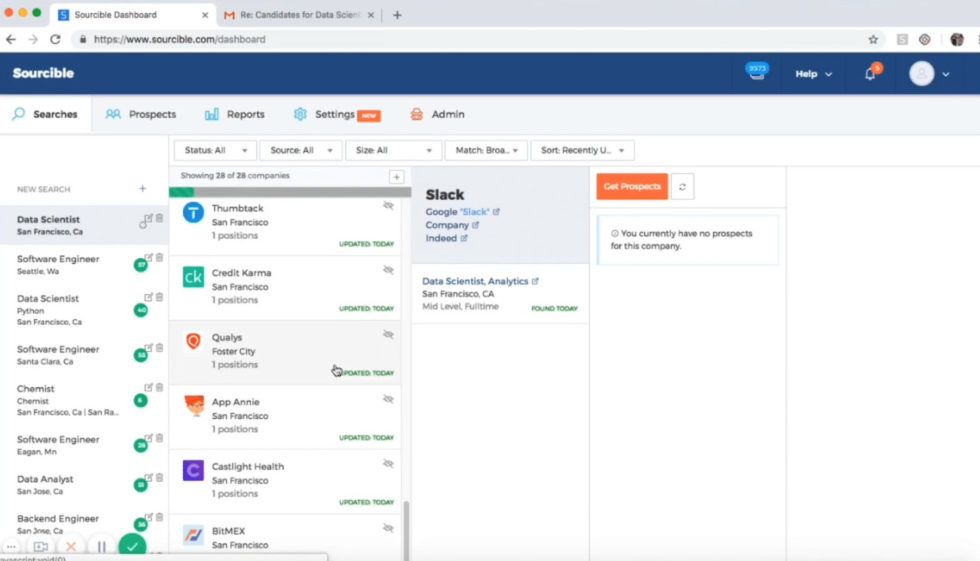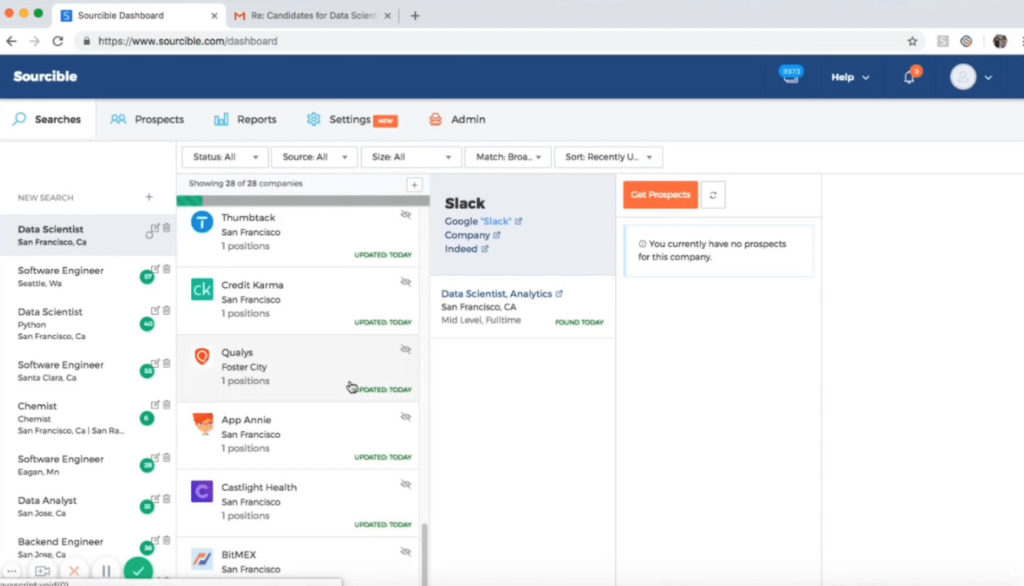 2. You can choose any company from your results and get a list of their employees through LinkedIn, including decision makers and other recruiters. There is an add button on the side of each profile, so you just click those people that you want to add to your Sourcible list. It will populate their contact information and email address so you can reach out to them.
3. Emailing these prospects is very easy and can be done within the Sourcible platform. You can even create templates, which help to automate emailing and sending follow-ups. Because this tool finds their email address, you don't have to waste time hunting for it. Any responses you receive will go straight to your email inbox.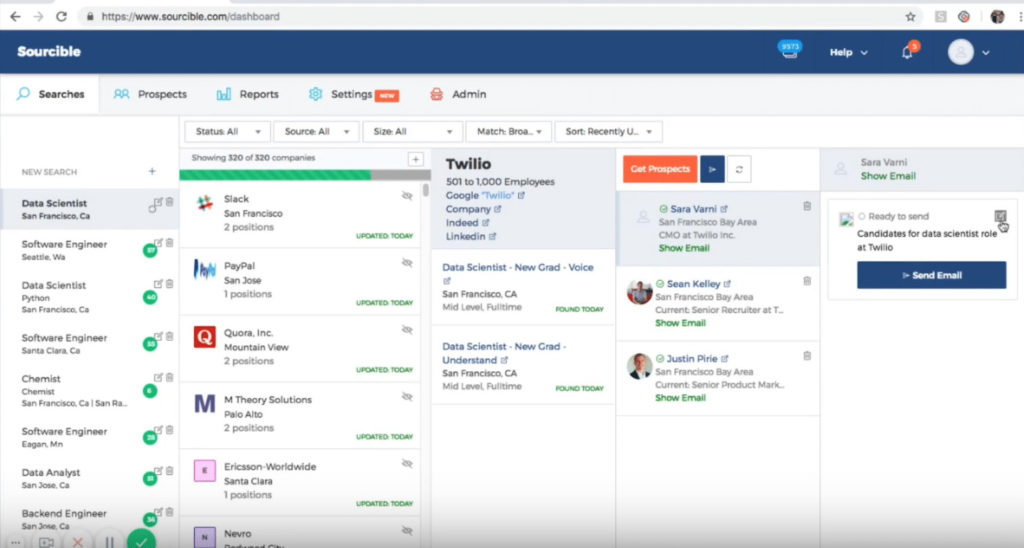 4. It's also nice to track everything all in one place. You can track your emails to see who has opened them, clicked, and responded.
Other Features
Sourcible also has some other helpful features:
Receive an email and an in-app notification when a job opening becomes available with a company with the "first to know" feature
Download a list of all your prospect email addresses into a CSV file for future use
Download a report of your email analytics
Add multiple email templates and follow-up email templates
Adjust and customize your LinkedIn search settings and filters
This is a paid tool and pricing varies from $49 per month up to $219 per month, depending on your needs. However, you do get a 1-week free trial when you first sign up.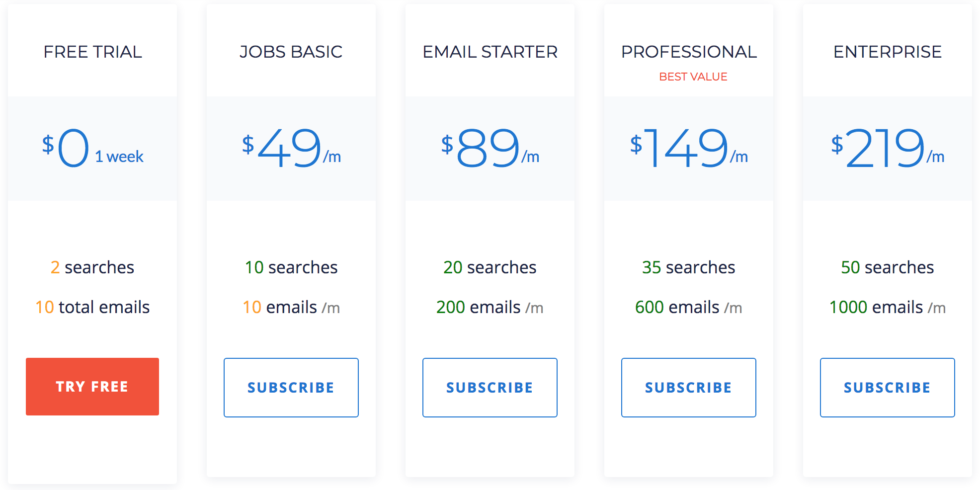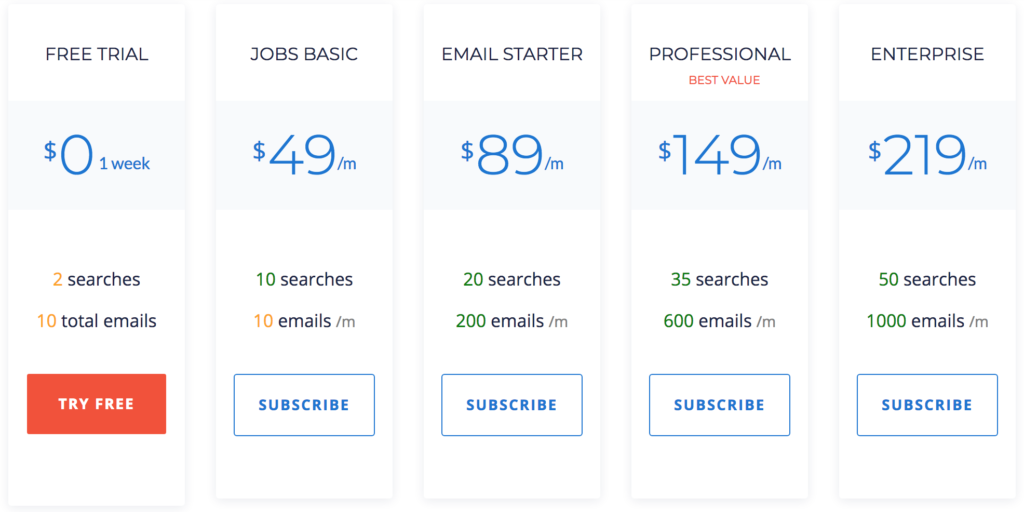 The RecruiterCentral assessment of this tool: It's a time saver for agency recruiters and in house sourcing or especially research teams. Sourcible is an API (see definition) that pulls job postings from across the web. It saves time and in our opinion is worth the Jobs Basic license of $50. There's useful reporting and downloading tool let allow you to present the data to either clients or hiring managers.
Resources: