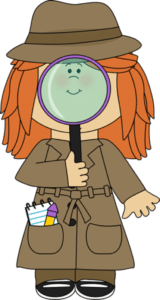 Recruiters are the eyes and the ears of a company. With every conversation, there's something to be learned about competitors and candidates. The best recruiters I know maximize their time on the phone. They do this not only to assess their candidate but to assess other employers. These recruiters also know the best tools and tactics to stay informed about the market and the recruitment process. To be a truly indispensable recruiting consultant, learning how to obtain and leverage Competitive Intelligence (CI for short) should be a significant part of a recruiter's job.
There are two main types of Competitive Intelligence: primary and secondary. Primary is information directly from the source, while secondary is mainly what you hear or read about from someone outside the company. Recruiters get exposed to both every day.
Best Tools for Secondary Competitive Intelligence:
Glassdoor: Research companies, jobs, salary information, awards, and inside connections.
Bureau of Labor Statistics: Tons of data available that can be valuable information when used in recruiting and research.
Google Finance: Review income statements, latest news stories, and blog posts about competitors and their business data.
Owler: Owler is the community-based business insights platform that professionals use to outsmart their competition, gain competitive insights, and uncover the latest industry news and alerts.
Google Alerts: Keep up to date instantly with what your competitors are doing, and have the results delivered to your email or set up as RSS feeds.
SimplyHired and Indeed to see what positions your competitors are hiring for. You can also sign up for job alerts and view other tools including hiring trends, online forums, and salary research.
Wikipedia: I use it constantly for basic company research and statistics.
There are endless more tools out there, and while many are very good, these are my go-to's.
When to Leverage CI as a Recruiter:
– Before the job opening.
– While establishing a routine with the business.
Send a weekly or monthly CI digest of what's happening in the market, which would include:

Companies that are hiring (include job descriptions).
Companies that are having layoffs.
Feedback on your own employment brand from candidates.
Other trends or candidate observations.
– During the recruitment process.
Come to the table with a solid understanding of your market by:

Developing a sourcing strategy based on targeted companies.
Giving feedback on the job description as well as offering alternative or competitor job descriptions.
Sharing a realistic snapshot of the market –

Projected days to fill.
External compensation trends.
Employment trends.