We are all hearing about the coronavirus in the news and taking precautions. The Center for Disease Control (CDC) has issued a number of suggestions up to and even including limiting non-essential travel which directly impacts your ability to do face to face interviews. To help, we've put together our list of the best video interview tools.
We work with clients every day who interview relocation candidates and a plane ride may often be an inefficient, time-intensive and perhaps unnecessary endeavor.
A simple solution:
Video interviewing technology allows employers, recruiters, and hiring managers to interview candidates via live video. Video interview software often includes features for recording interview information, scoring those interviews, and the ability to upload that interview to a CRM or ATS and more.
There are literally dozens and dozens of options on the market ranging in price from around $20 per month for basic options up to well over $100 per month, loaded with various features.
Here is a brief overview of four of our favorite video interviewing tools.

"InterviewStream helps companies generate great candidate experiences and remarkable returns through Web-based video screening, interviewing and preparation. InterviewStream pioneered the category in 2003, and today more than 5 million users* have access to InterviewStream products to transform the most-demanding hiring environments and perfect the practice of video interviewing. InterviewStream is part of a growing suite of video apps that go beyond hiring and include: RolePlayPRO for training and performance management, and ivMessage for one-way messaging."
Frankly, this tool is one of our favorite video interview tools. It integrates with major ATS systems like iCIMS, ADP, Workday, Taleo, Bullhorn and many more. With innovative features like interview on demand, interview scheduler, interview builder, and interview connect. Using this platform is quite effortless and ensures a great candidate experience. This would be your go-to solution if you work with a larger company and have well established recruiting processes and systems.
Cost: It varies quite a bit between the number of users, systems, company size and more. Interviewstream would not share guidance on the pricing structure but it appears to be competitive in the range of $100-500 per month per user.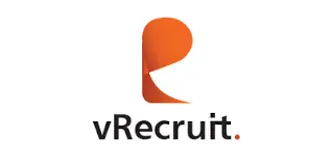 Is on our list for a number of reasons. If you're looking for a simple to use, lowest cost, stand-alone video platform with numerous excellent features, vRecruit is for you. The features we really like include the ability to ask predetermined interviewing and prescreening questions, a scheduling assistant, and the option to schedule multiple candidates at the same time. Companies are using this took as an automated prescreening tool that will help narrow down the viable candidate pool. VRecruit is a very versatile tool than can be used with existing hardware ranging from Mac, Cloud, SaaS, Windows, iOS and Android. They also have 24/7 live support to help troubleshoot any issues or concerns that you may have.
Video on vRecruit
Price is around $10 per month per user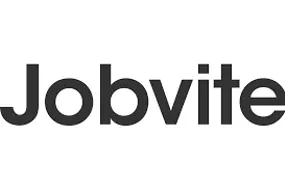 You may recognize Jobvite for its main offering as a comprehensive talent acquisition-focused suite that powers a marketing-inspired recruiting approach.
Jobvite also offers a stand-alone on-demand video screening and interviewing product.
We like this product because of its various features including the ability to create questions that candidates can record themselves, answering on their own schedule. Other features including the ability to collaborate with your team by requesting feedback on candidate videos and a phone screen scheduling and phone tag feature.
If your company currently uses Jobvite, it would be an obvious choice. Even if you don't use Jobvite, this product can integrate to various other ATS or at least have the option of downloading the video interview for storage.
"From a single login recruiters will be able to invite, interview, screen, schedule, track and hire effortlessly from their desks. These capabilities will not only accelerate candidate screening but also reduce remote hiring costs and facilitate panel feedback early in the hiring process leading to better candidate matches. The time saved and the feedback enabled will allow recruiters to understand their talent funnels and level of engagement better."

Price: upon request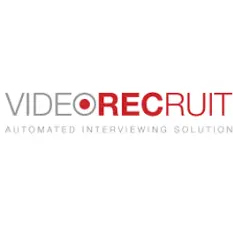 Video-Recruit made our list because it was the lowest cost, smallest investment, easiest to use video interview tools that we reviewed. All your candidate needs is a computer with an internet connection, a webcam, and a microphone and would work with almost all Macs and PCs with a built-in camera.
Features we like are the ability to established pre-screenings questions but Video-recruit puts a different spin on things in that the candidate is not able to stop the interview, allow you to get an unrehearsed and unrevised response from your candidates.
Their claim is an "automated and spontaneous interview process thanks to Video Recruiter. Prewrite a set of questions pertaining to a candidate's expertise, language skills or even personality, and then have the option to review the unrehearsed and authentic answers from your candidates. Because Video Recruit is an online video interview platform the candidate cannot stop, pause, redo or review their video responses, ensuring you receive raw responses to get a more authentic glimpse into a candidate's thought process, intellect, and personality."