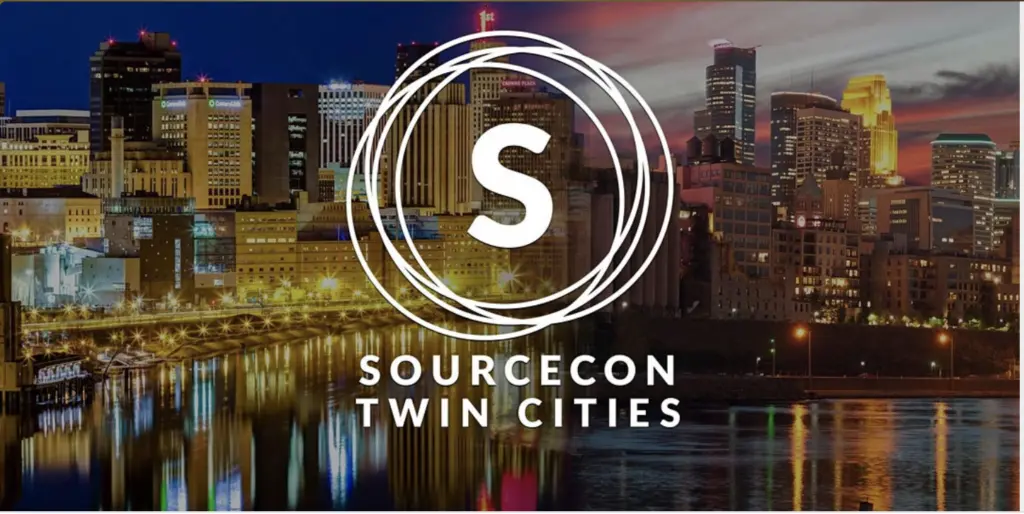 What is SourceCon? SourceCon is one of the largest Recruiter and Sourcer networks in the United States.

Learn more about the SourceCon blog and national and international SourceCon conferences.
SourceCon Twin Cities – November 2020 Meet-up

Our Meet-Ups are normally in person but since this is a unique opportunity for a virtual event due to COVID, we are inviting our RecruiterCentral colleagues and contacts.

#1 Sourcing Automation Tools & Tricks
Discover tools that automate sourcing and recruiting tasks with Jonathan Kidder. Learn how to automate your sourcing and explore the world of automation with Zapier, Airtable, Phantombuster, and more! Use free browser extensions to turbo-boost your sourcing capacity and speed. Automate mundane tasks like email follow-ups,
scheduling, invites, and much more.
#2 Turn Every Day Websites and Software Into Invaluable Recruiting Tools
We all used tools like Google, Facebook, and countless other websites and software on a daily basis. But when looking at these tools through the eye of an expert sourcer and technology guru, these seeming regular tools can and should be one of your biggest recruiting assists. Eric Jaquith will make you look at the tools you use every day in a completely new way. 

Speakers

Jonathan Kidder AKA the "WizardSourcer," is a top-ranked technical talent sourcing recruiter, staffing expert, and corporate trainer who assists organizations of all sizes in identifying and attracting top talent. A wizard at harnessing the power of social networking, Boolean strings, search aggregators, deep web searching, scrapers, and other advanced technology tricks and tools. In 2015, he founded a recruiting blog called WizardSourcer.com.  With nearly a decade of full-cycle recruiting and sourcing experience under his belt, he has worked in talent sourcing and recruiting with companies including Amazon, Vista Outdoor, CA technologies, American Express, and many others. Throughout his career as a sourcing leader, he has pursued continuous learning to stay current on the latest sourcing trends and to help clients across industries maximize the use of high-tech recruiting tools ranging from browser extensions to AI automation.  Currently, he's a Technical Recruiter at Amazon in Minneapolis. 


Eric Jaquith has over 18 years in the recruiting and staffing industry and has multiple consulting engagements for over ten fortune 500 clients, including Amazon, Google, Microsoft, Coca-Cola, IBM, HP, SAP, Home Depot, McKesson, Deloitte, and Lockheed Martin. He now works for SeekOut in a sales role, but has worked for iCIMS and most recently at ZapInfo. A 7x speaker at SourceCon and dozens of other conferences, webinars, and presentations in the industry. Eric is currently living in Tucson, Arizona where he enjoys endurance training for triathlons.
What is SourceCon? SourceCon was created by sourcers and recruiters to provide knowledge sharing and insights about sourcing best practices. Born out of the necessity to recognize sourcing and research as essential components of the recruitment process, the SourceCon website was launched after the first SourceCon conference in 2007. SourceCon is a place for sharing tools, ideas, and ways for sourcers to improve their skills and knowledge. The goal of SourceCon is simply to inform, encourage, and empower.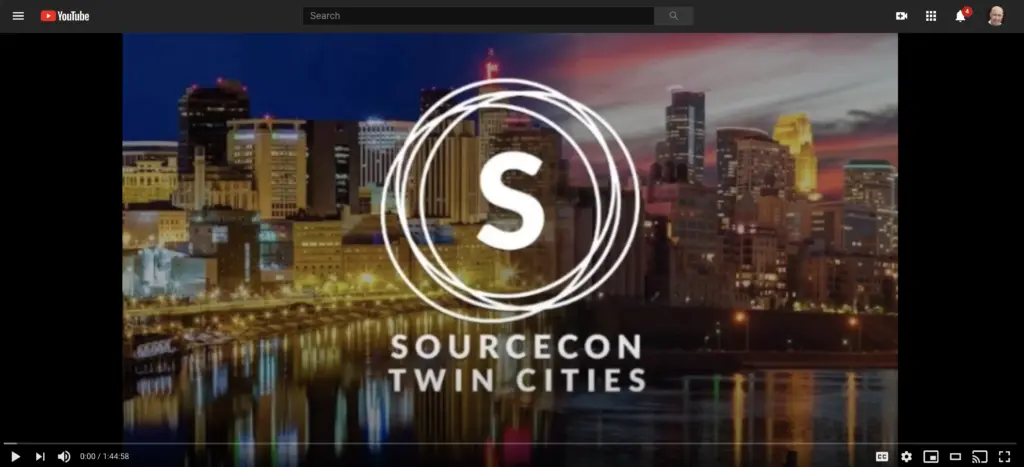 Click on the above image to review the SourceCon Twin Cities 2020 recording