As recruiters and hiring managers, we all have stories of successful and not so successful career events. Consistently hiring top talent at career events doesn't have to be a fluke if you have a well-defined sourcing strategy in place.
I'm going to highlight some of our best practices for creating a sourcing strategy before an event (as well as best practices for during and after the event). They are a combination of tried and true basic networking skills that you'd expect out of any successful recruiter. They'll help you leverage innovative ways of identifying and engaging the most sought after talent.
My definition of a "career event" is any gathering of people that can be leveraged for recruiting purposes.  This includes the smallest meet-up with a couple of attendees to massive conferences with thousands of attendees.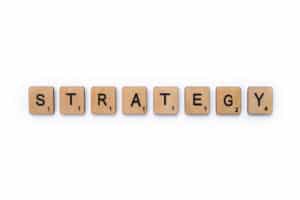 Develop Your Goals
Companies attend career events for a number of reasons. These goals can vary from hiring new employees, building an employment brand, evaluating an event, career development, rewarding an employee, and bench marking.  Be sure you have developed a goal of what you'd like to achieve before signing up.
In addition to having your goals, there is benefit to letting your internal partners know about the event you will be attending. Ask them to provide you a list of current or potential future openings across the organization so you'll be able to scout talent more effectively.
Pre Event Sourcing
Research
Researching the event is crucial when developing a solid sourcing strategy. The first step is learning how the event will be talked about on social media. For example, find the corresponding hashtags on Twitter. You'll find that each event is unique in the way it is marketed and leverages social media platforms. If the meeting is organized on a social platform like Meet-Up, it's easy to see who's signed up. You can also ask the event planner for the attendee list, review the event agenda, and view the major professional networking platforms to see who has mentioned that they will be attending the event. Some events even have a resume database. Remember that if you only explore the resume database you'll be 'fishing in the same small pond' as everyone else.
Another important tactic for researching the event is leveraging competitive intelligence. This will help you gain valuable insights on which companies will be at the event. This will be useful in determining if any of your competitors will be attending the event, and if so which ones might be interested in the candidates you are.
Reach Out
For me it doesn't necessarily matter if someone is going to attend the career event or not. Use the career event as a great way to break the ice with a personalized email or phone call before the event even starts. I'll say something along the lines of "I see you're signed up to attend X conference and I'd love to catch up there." Or "I saw you attended X conference in the past, we'll be there this year but I'd still like to chat."
During the Event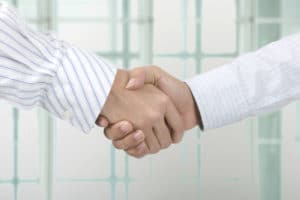 Take Notes
Keep a note pad and jot down the people you meet so you can follow up with them after the event. I also like to use the LinkedIn app to make notes directly on someone's profile.
Be An Active Networker
This includes getting out and meeting new people. Don't just hang out with your friends and colleagues. Go out to dinner with a new group. As part of your sourcing strategy, set a goal to meet a certain amount of new people.
Get Out From Behind The Booth
This applies specifically to career fairs. I've been to many career fairs where it seems almost as if recruiters are hiding out behind their booths. I've been behind the booth as well as out in front. I have seen much better results meeting people in the isles.
Post Event
Follow Up Right Away 
Write them a note, and of course, add them to your network. When you add someone to your network, send a brief personalized note of how you met. LinkedIn has a great function for keeping notes on how you met and allows you to assign a tag and even set reminders. This function has become invaluable for me over the years.