If you're like most recruiters, you send emails to source prospective candidates. If you use direct email, InMail, or even direct messages via Twitter, Facebook or other social media sites, you're going to need a catchy and engaging subject line to get the prospective candidate to open your message in the first place. This is why it's so important to focus on your best recruiting subject lines in 2020.
Our team at RecruiterCentral has sent out 100s of thousands of emails throughout our careers. No joke! The biggest thing we've learned about subject lines is this: It doesn't matter what we think of them, what matters is what our audience thinks of them. Through rigorous testing, we're often surprised as to what actually gets the most engagement.
With that in mind, there are a number of great subject line testing tools available. Keep in mind there are many:
However, one of our favorites is the tool called Subject Line Testing.
Tour: How to use Best Email Recruiting Subject Lines Tool
Subject Line Testing claims: Get 90% higher open rates by pre-testing email subject lines. See feedback from real people in just 4 minutes. We found this claim to be true and this is why it's the best email recruiting subject lines tool.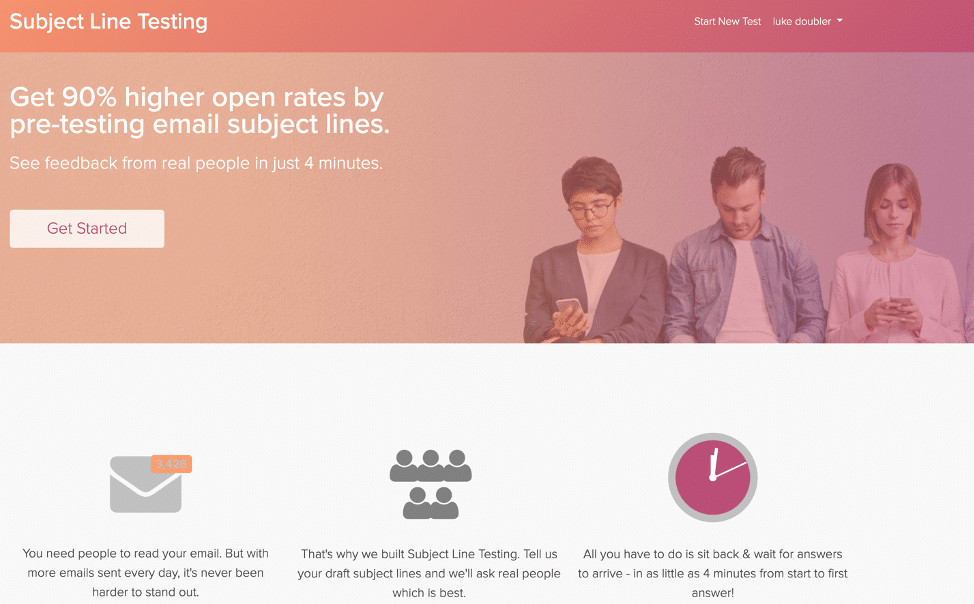 What makes this product so unique is that ACTUAL PEOPLE review your subject line and give feedback. You can even break down the demographics of the individuals giving feedback as to make your message specifically on point.
Simply enter a few potential subject line ideas you plan to use. For this example, let's say I'm searching for a Director of Talent Acquisition for ABS Widgets and I've entered three examples. You can enter many more for better results.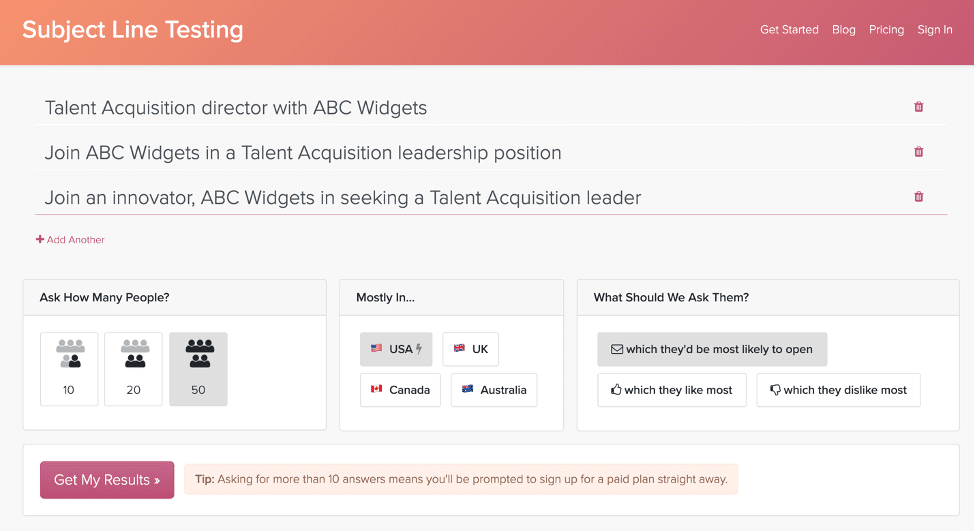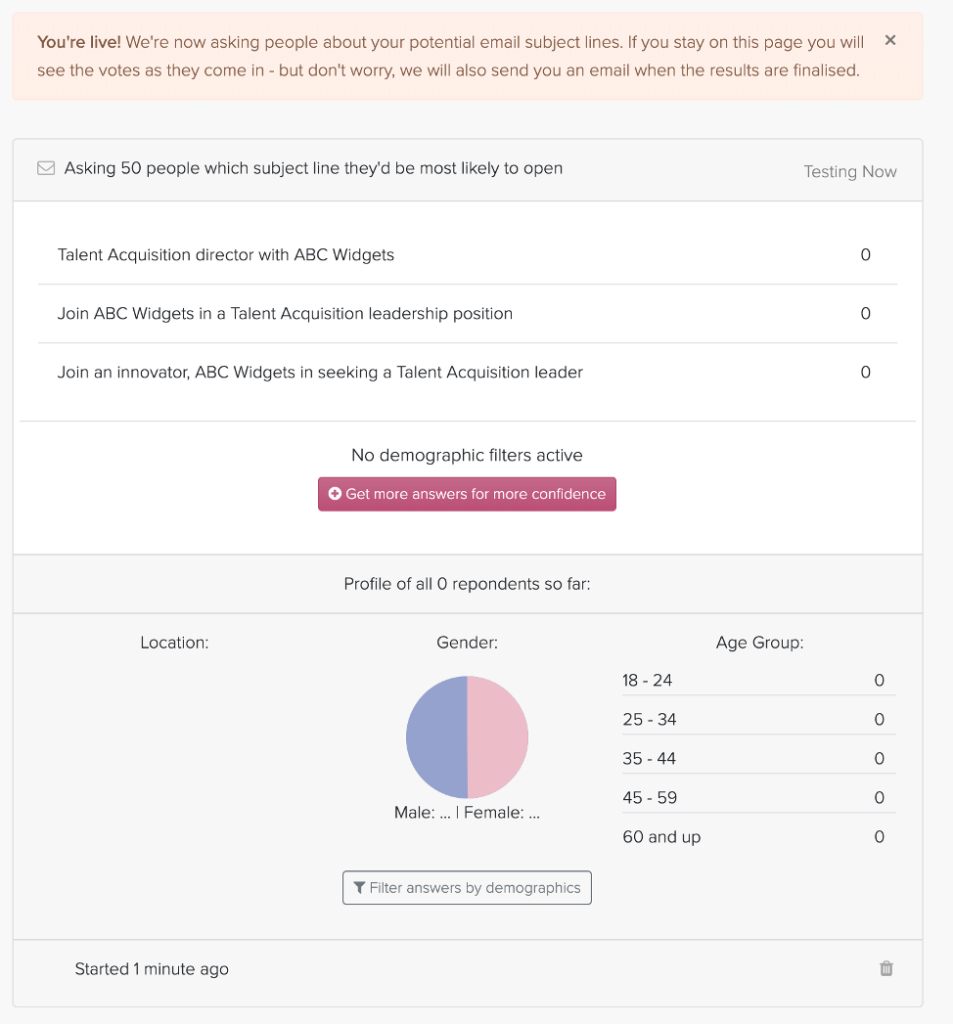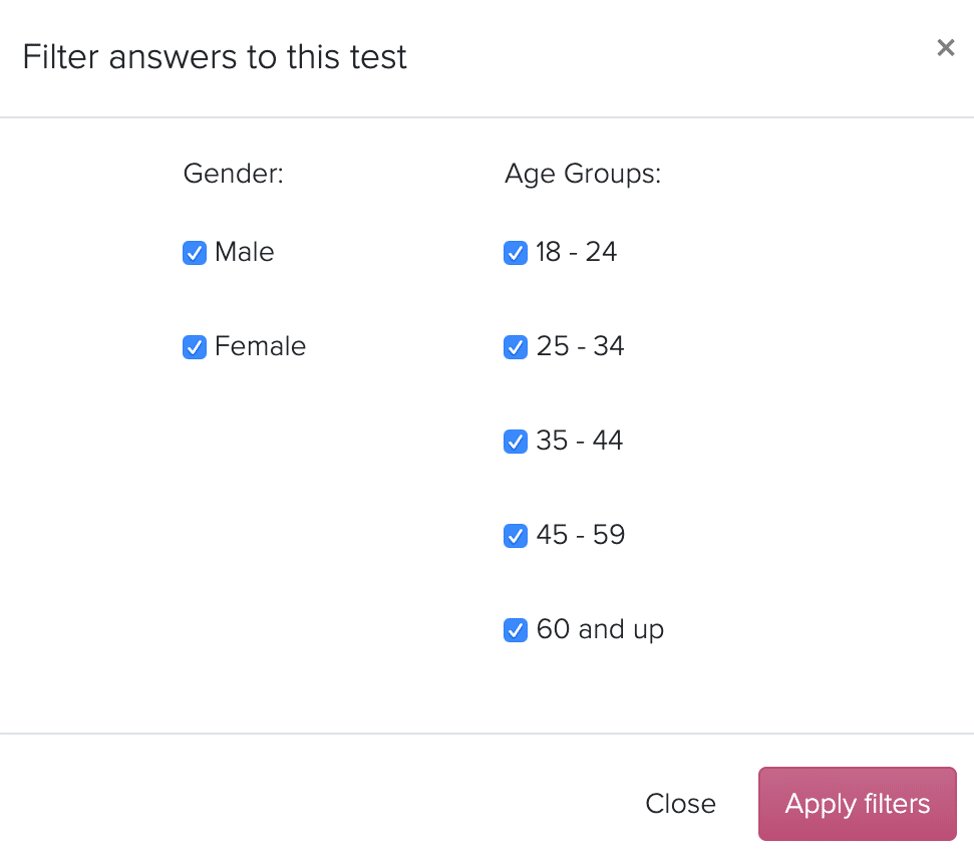 Subject line tester samples 50 people and they pick their favorite subject line.
There is a free version that allows you to test out the product. My team purchased the starter package for $19 per month and that is enough to handle most of our needs.