One of my first mentors in recruiting told me a long ago "Time is a recruiter's most valuable resource." 20 years later in my career, it's still more true than ever. I constantly review my days and see how I can be more productive. The most effective recruiters I've ever worked with spend their day doing highly valued-added activities; for recruiters and sourcers that includes sourcing, assessing, advising and leading. It doesn't include endless back and forth emails to schedule a conversation/interview/phone screen/meet-up/etc. Thankfully, there's many free or very cost-effective online scheduling tools that recruiters can use to not only be more efferent in their interview scheduling but to look more professional and organized resulting in a better candidate experience.
There are dozens of online scheduling tools available in 2021, but here are the best scheduling tools for recruiters and sourcers to use…in our expert opinion of course. ?
Doodle (Android, iOS, Web)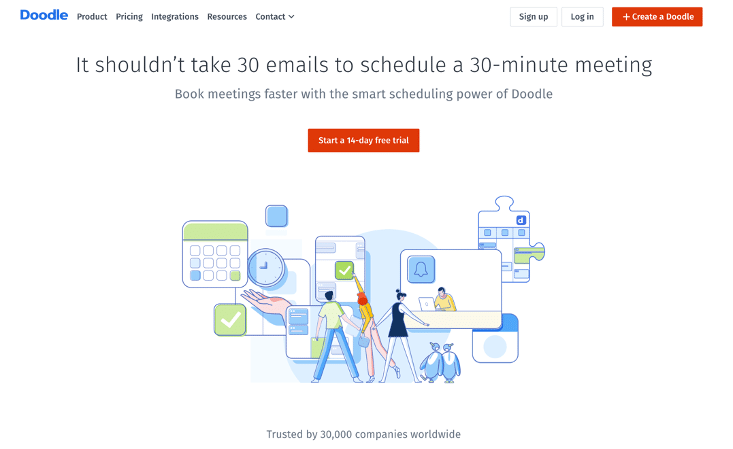 Main Features:
Alerts/Notifications
Appointment Scheduling
Automated Scheduling
Employee Scheduling
Group Scheduling
Room Booking Management
Doodle makes scheduling quite easy. There is no longer the back and forth between candidates or perspective clients. The event feature is also very easy to use by sending all potential attendees a link with some suggested times and they fill it out.
Then we find the one where all or most people can attend, rather than going around and asking for people's availability which takes so much time and effort and is so inefficient. It also helps convert the times if the link is sent to someone in a different timezone which is amazing. Doodle is just so simple to use and efficient that it gives me an incentive to take the lead in scheduling events!
Pricing: $4 per month
---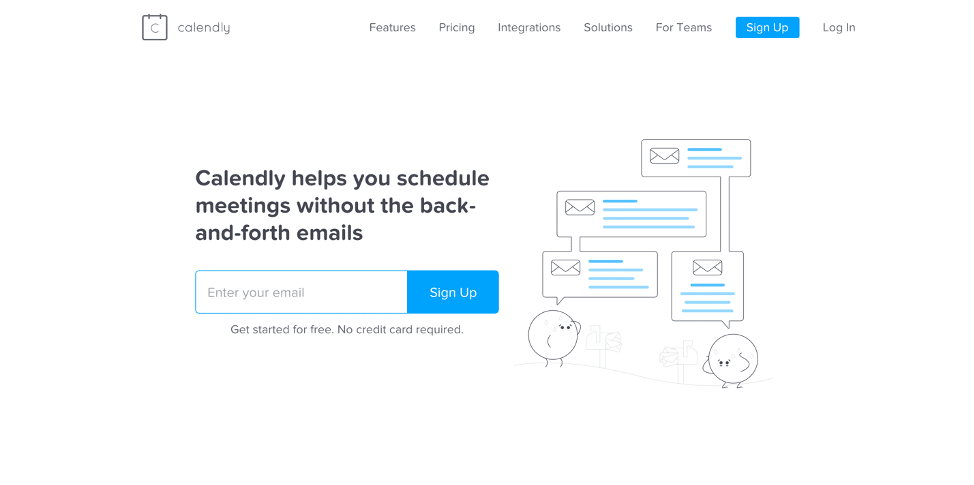 Main Features:
Alerts/Notifications
Appointment Scheduling
Automated Scheduling
Group Scheduling
Real-time Scheduling
Resource Scheduling
What I like best about Calendly is just how easy it is to set up, interface with your calendar and get started. Calendly provides a clean and very easy to use interface to show others your arability to schedule an event. There's even the option to schedule a buffer in-between meetings for ultimate control of your calendar.
Secret: We use Calendly here at RecruiterCentral.
Pricing: free for basic, up to $12 per month for professional edition
---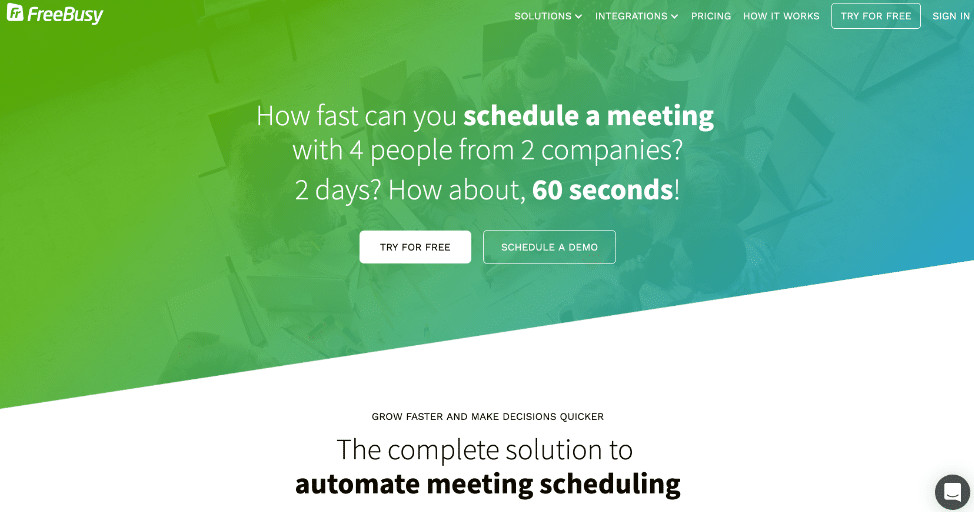 Main Features:
Alerts/Notifications
Appointment Scheduling
Automated Scheduling
Group Scheduling
Real-time Scheduling
Resource Scheduling
FreeBusy is super easy to use and has a clean and professional interface. Our favorite feature is it's ability to share availability across all your calendars so contacts can book meetings with you. You can link work, school, or personal calendars from any provider (Google, Outlook, Exchange, Office 365, iCloud, Yahoo, and many others). You can also include a scheduling button on your signature or any items you share.
Pricing: Free to get started and to use some features, $4 to get most features.
---
Meetin.gs (Android, iOS, Outlook, Web)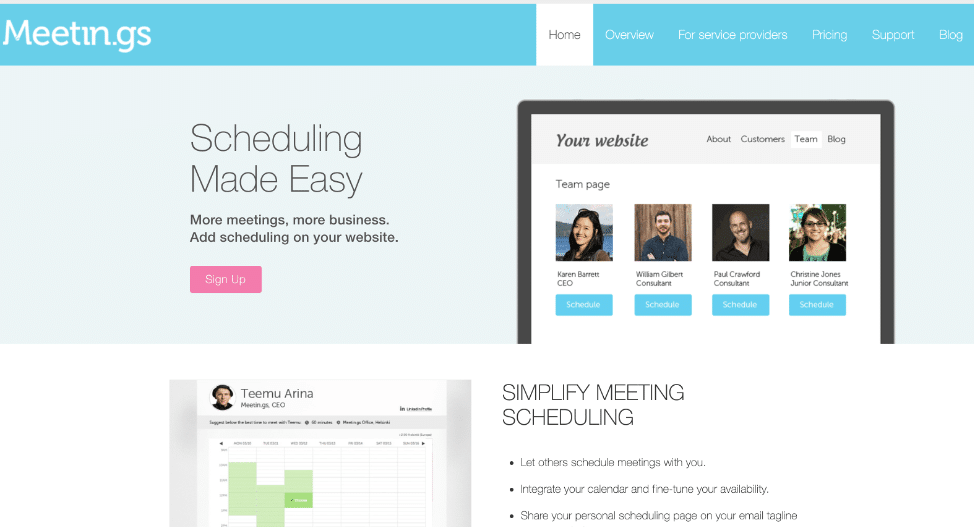 Main Features:
Committee Meetings
Internal Meetings
Invitation Management
Materials Management
Meeting Preparation Tools
Scheduling
Meetin.gs is a Cloud-based meeting management software that assists businesses of all sizes to organize, schedule & manage face-to-face & online meetings. This system works with any device and almost feels a bit like a CRM with the ability to request attachments and/or additional information. It's the newest scheduling tool on this list but has the most advanced features. If you don't have a CRM, recruiting coordinator or other support, I'd strongly consider giving Meetin.gs a shot.
Pricing: $12 per month
---
RecruiterCentral is a premier strategic search firm.
At RecrutierCentral, We fill difficult jobs. Contact us today to partner with a true strategic sourcing consultant.